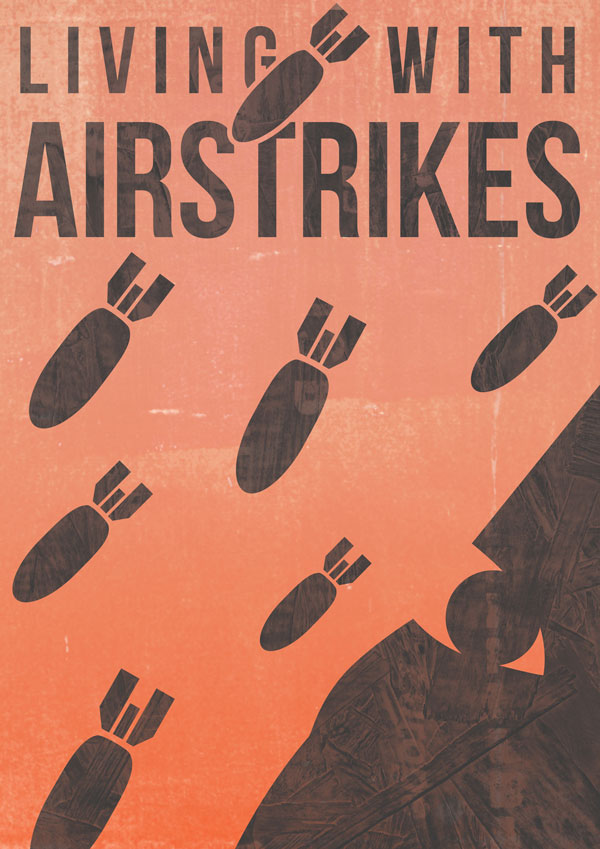 Living With Airstrikes Book Cover Design
This digital illustration is for the concept 'Living with Airstrikes – an illustrated guide'. The illustration, with its minimal and simplistic shapes, together with the limited colour palette, takes its influence from the works of Saul Bass.
The initial layout and shapes were created in Adobe Illustrator and then exported to Photoshop. Using non-destructive editing techniques, photographic textures were applied using layer mask. Adjustment and gradient layers were also added to finish off the treatment.
A version with the text 'Living With Airstrikes' has been produced to demonstrate the illustration's use as a book cover. Versions were also produced without the text to allow the design to be applied to other mediums, such as prints, t-shirts and as a repeat pattern on fabric.
I've also produce a short looping animation of this design: